As an industrial printing facility, we are equipped to print large quantities in a short amount of time.
Our offset printing presses are equipped with:
Press: 40″ Color: 5 color w/coater LED Press Make: Komori Max Sheet: 28 x 40
Press: 40″ Color: 2 color perfector Press Make: Komori Max Sheet: 28×40
Press: 40″ Color: 4 color (2/2 perfector) LED Press Make: Komori Max Sheet: 28 x 40
Additionally, each press is equipped with ColorCert. ColorCert QA is a quality control application designed to optimize press efficiency. By simplifying the selection and management of color standards and providing actionable information, ColorCert QA helps press operators shorten makeready and run more jobs per shift.
While our roots are in offset printing, today we utilize digital printing each and every day.
Digital presses are extremely useful for smaller quantities and variable data printing. At TIPS, we utilize our Xerox Iridesse Production Press which prints 6 Color (4 color process + Silver & Clear) offering a Max Sheet Size 13 x 28. Additionally, we make use of our Design Merge Software. Design Merge can import text, pictures, or article information from practically any data source and merge that information directly into document layouts to produce unique personalized output.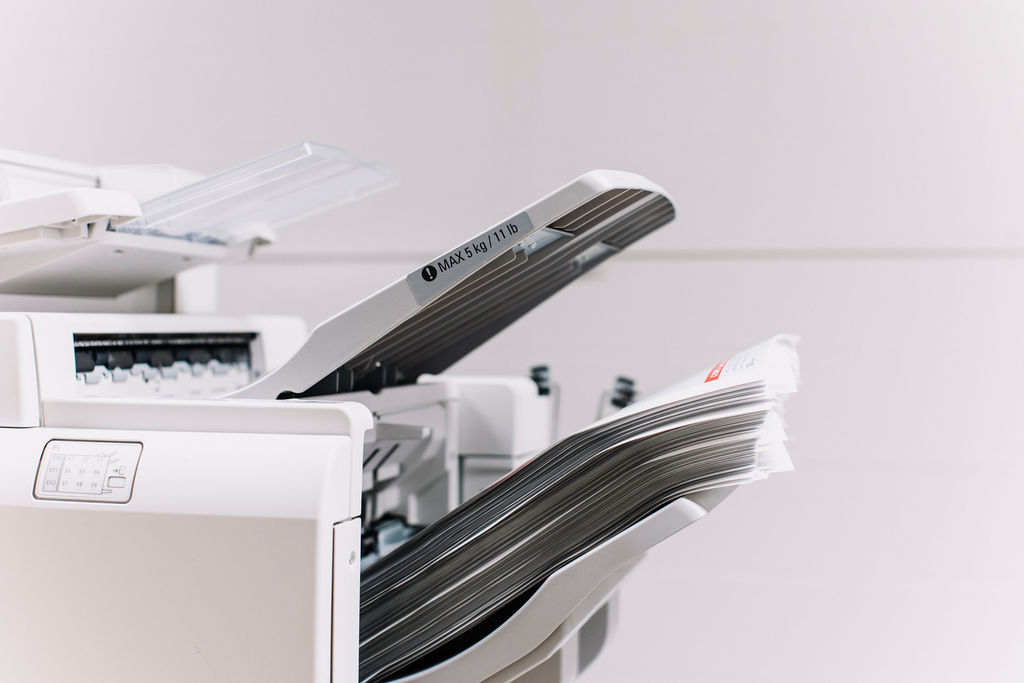 We can do the next step too.
Printing is not always just the combination of ink and paper. Often, there is more needed on a printing project, and TIPS can facilitate all of these requirements. Some of our specialty options include:
Bindery Equipment
Cutters
Perfector – 45 1/4×45 1/3
Schneider – 45 1/4×45 1/3
Die Cutters
Mueller-Martini – 6 – Station & Cover Feeder with 3 Knife Trimmer and In-Line 3 Hole Drill
Kitting (multiple products that need to be shipped out together in a kit, we do it!)
Folders
MBO – 17 x 11
Stahl 8 Page – 14×20
2 – Stahl 16 Page – 26×40
Ready to get your next print project started?